Brendan Boyle
LAT, ATC, Corporate Injury Prevention Specialist
I was born and raised in St. Louis, Missouri, and attended Truman State University for my athletic training education. I've worked in most athletic training settings (high school, college, clinical rehabilitation, professional sports, and now industrial). I have extensive experience with multiple manual therapy techniques, dry needling, blood flow restriction, cupping, breathing techniques, and movement assessment. I've always looked to treat the whole person and not just the parts in every job I've worked.
Treating every individual like I would want to be treated. Understanding every person is a complex human being, making sure to speak and interact with them in a way that honors them.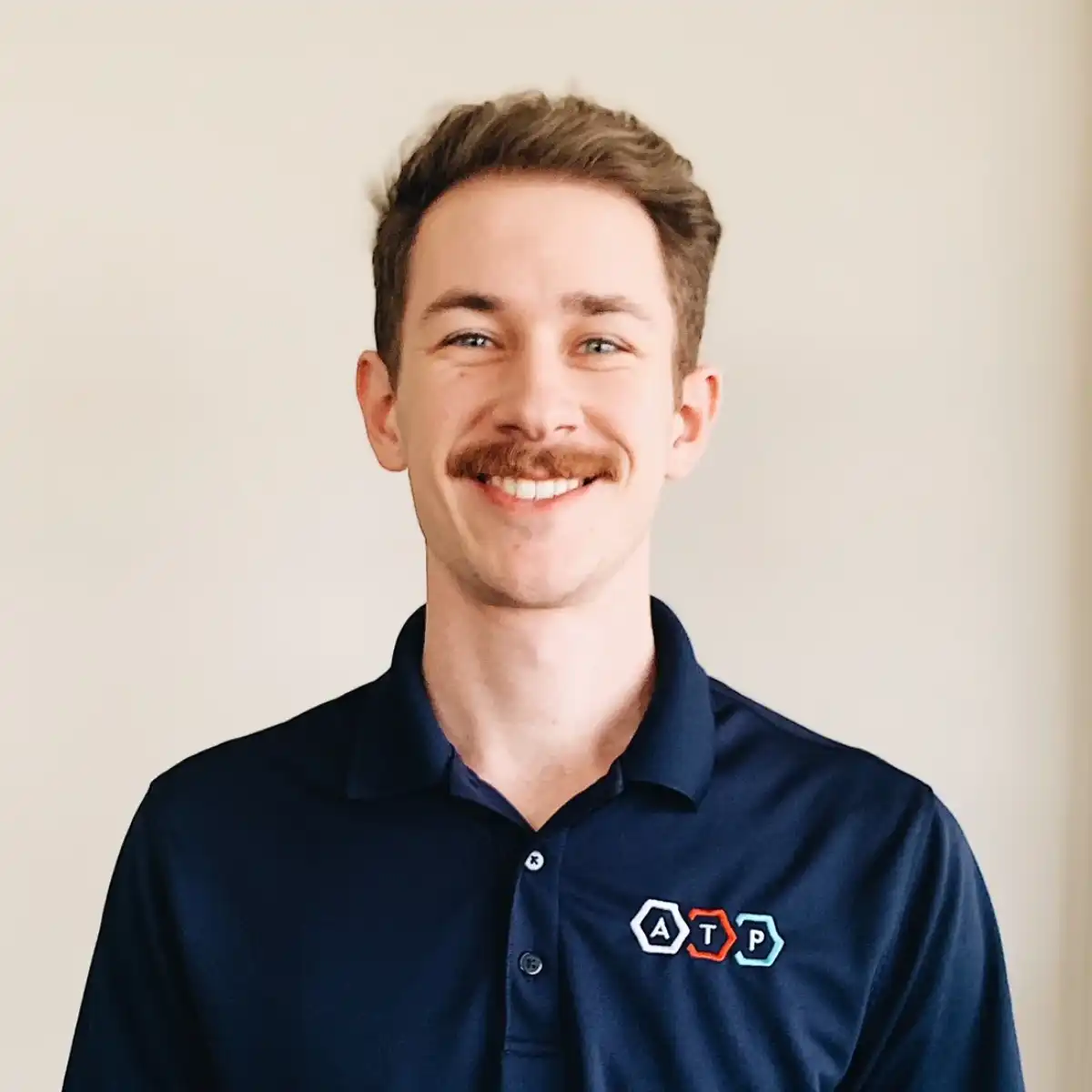 "The quantity of your no's dictates the quality of your yes's"
I specialize in movement assessment, manual therapy, massage, and organ/lymphatic work. I feel like my job is to empower our client's employees to understand their bodies better and give them tools to take care of their bodies while at work and in their free time. I want to help negate the initial fears they may have about getting injured and give them peace of mind and direction to make the best decisions for their bodies and lives, while their working for Aldi and afterward.
I like the schedule that industrial athletic training provides, the community that we have even though we don't all work in the same physical location, and the support that we receive from ATP and Aldi to be able to do the best job we can every day in the warehouses we work. I also like the fact that there are multiple opportunities to get involved in leadership with ATP and a structure for growing and moving up within the company.
What's Brendan Reading, Listening To, or Watching?
The Office (TV Show)
Breaking Bad (TV Show)
Remember the Titans (Movie)
Skyfall (Movie)
The Incredibles (Movie)
Playing God (Book)
How the Bran Changes Itself by Norman Doidge (Book)
Maybe You Should Talk to Someone by Lori Gottlieb (Book)
In my free time, I'm playing and listening to music, playing disc golf, cooking, traveling and trying new restaurants, exercising, competing in triathlons, and reading.