James Scarbrough
LAT, ATC
I grew up in Mobile, AL. I am a certified and Alabama Licensed Athletic Trainer. I graduated with a degree in athletic training from the University of Mobile, in Mobile, Alabama. Since graduating, I have practiced sports medicine throughout Alabama. I first worked in Birmingham, Alabama with UAB Sports Medicine working in the orthopedic clinic and covering high school athletics. My next stop was in Mobile, Alabama, where I worked at Spring Hill College, a Division II NCAA program. The final position I had before joining Accelerate Therapy and Performance, was at Elberta High School in Baldwin County, where I served as the head athletic trainer and medicine teacher.
Client Relationships
Professionalism in the Workplace
Adding Value to my team and position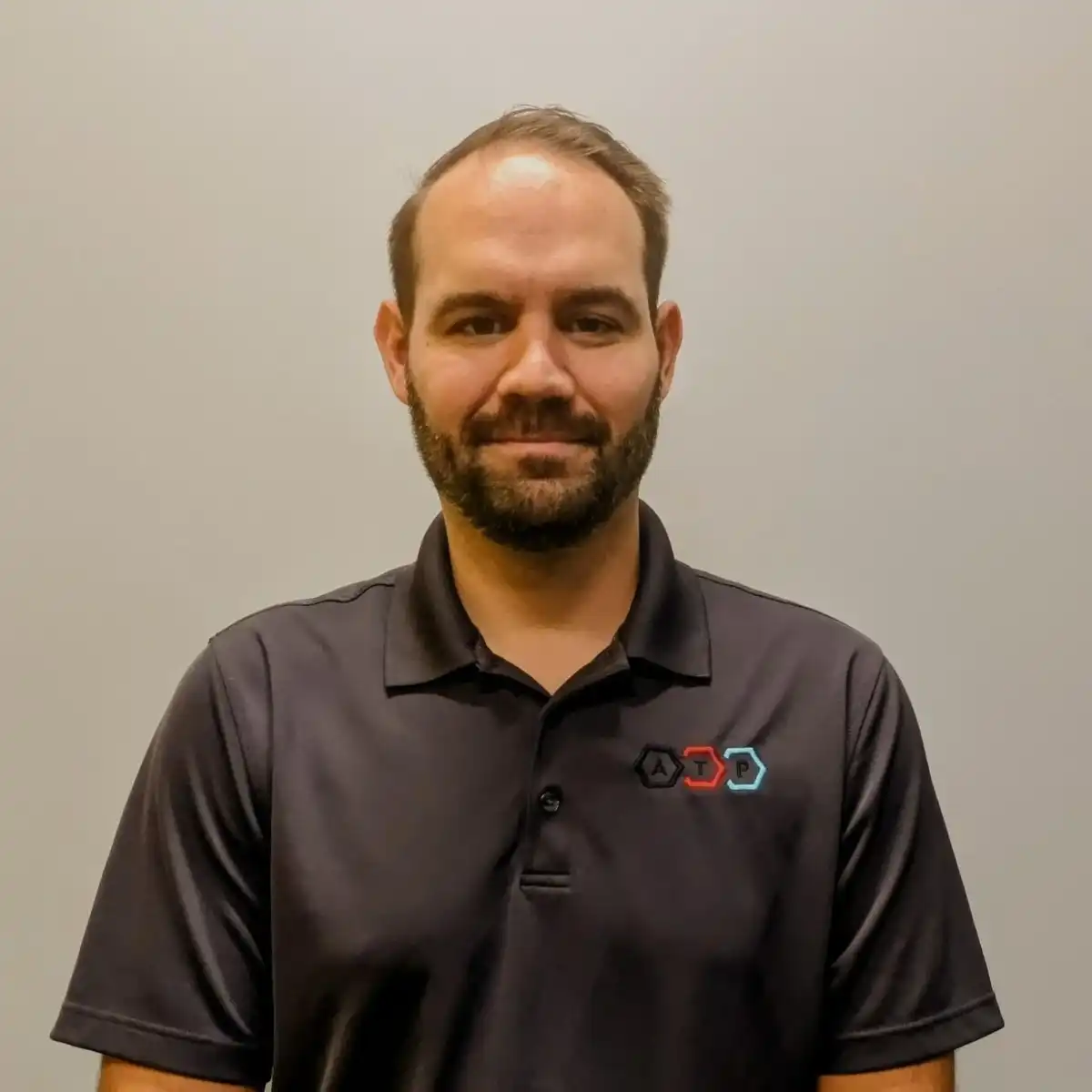 "Little by little, one travels far."
– J.R.R. Tolkien
I work in Injury Prevention services, building client relationships, and coaching worksite ergonomics. I really want to help patients with cumulative trauma disorders
I enjoy ATP because it is working in a professional environment where I have an opportunity to make a difference in someone's health. Also, the work-life balance and the ability to spend more time with my family.
What's Kim Reading, Listening To, or Watching?
Lord of the Rings (Movie)
The Office (TV Show)
Star Wars (Movie)
When I'm not working I'm spending weekends at the beach with my wife and daughter, watching Braves baseball and Alabama football, barbequing, going to the movies, and taking trips to the mountains.