Joe Barlage
LAT, ATC, FMSC, DN-1, Mentor, Injury Prevention Specialist
I grew up in Beavercreek, Ohio, and went to school at Urbana University. I did a 2-year internship with the Indiana Pacers then worked for 9 years in a physician's Office as a Physician Extender and Rehab Specialist. After, I spent 3 years working in a clinic and specializing in Workman's Compensation and Return to Work Progression and now have spent the past 3 years as an Industrial Athletic Training in various settings (Pharmaceuticals, Lab, Telehealth, Warehousing, and Heavy Manufacturing). I am a Licensed Athletic Trainer, Certified Athletic Trainer, Functional Movement Screen Certified, and Certified in Dry Needling
Integrity, Genuineness, Caring, and Honesty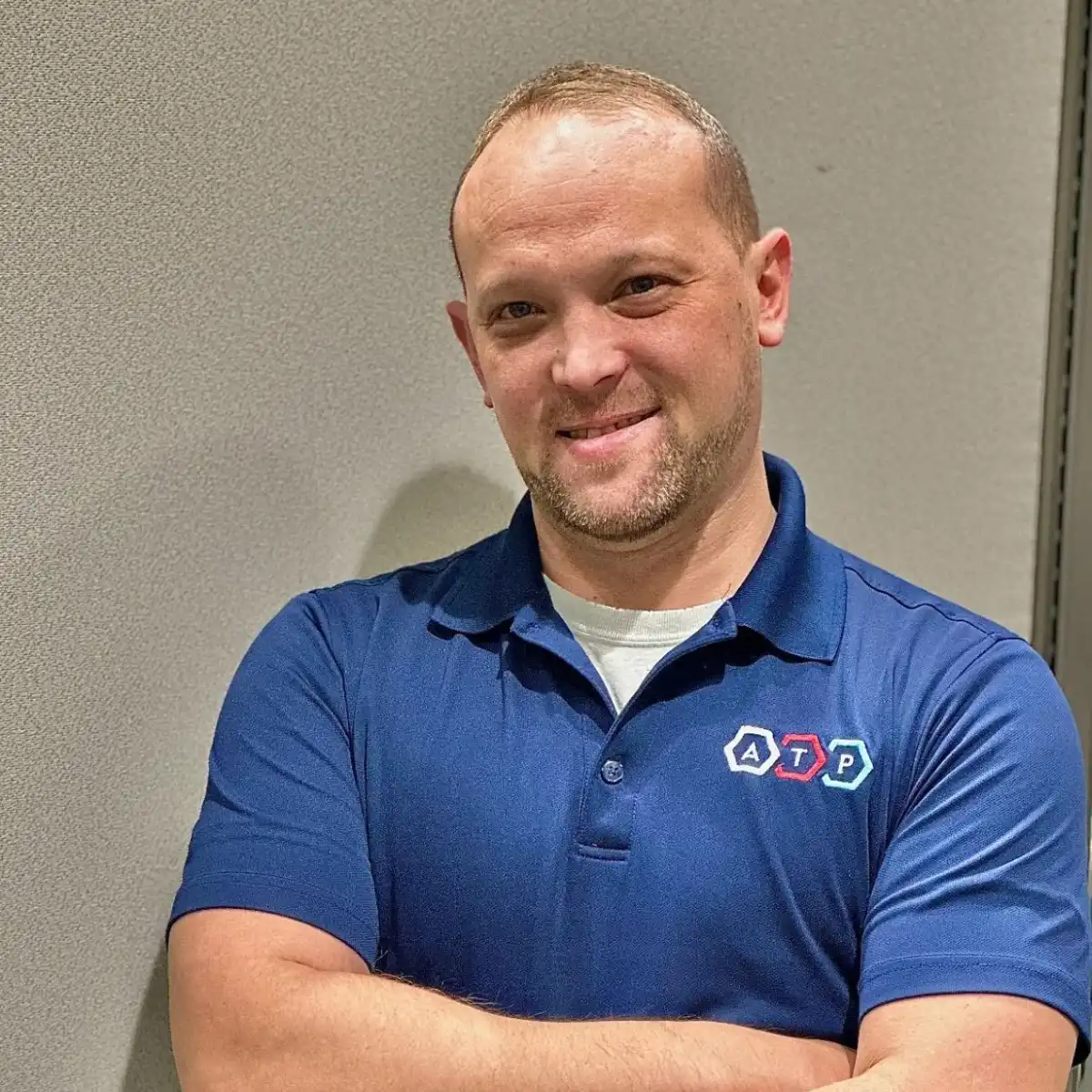 "If you give a man a fish, you feed him for a day. If you teach a man to fish, you feed him for a lifetime."
At ATP, I am a Injury Prevention Specialist specializing in the prevention of workplace injuries and the identification of high-risk activities that may result in injuries in the workplace. One of my main goals is to help prevent the daily over-prescription of medications by physicians.
I enjoy working at ATP cause I like the autonomy and the ability to be my own professional. As well as the ability to mentor and help develop other Injury Prevention Specialists.
What's Joe Reading, Listening To, or Watching?
American History X (Movie)
Avengers (Movie)
The Ranch (TV Show)
When I'm not working I enjoy woodworking, watching sports, and spending time with my daughter