Elisabeth Edds
LAT, ATC, Injury Prevention Specialist, Mentor
I was born and raised in Salisbury, North Carolina. I was a competitive dancer for 13 years and I enjoyed playing volleyball and softball competitively in high school. I am a graduate of Catawba College where I received my Bachelor's degree in Athletic Training. Now, I reside in Cleveland, North Carolina, and am married to my high school sweetheart, Brandon. Brandon and I are proud dog parents of two German Shorthaired Pointers, Wrigley & Rylie. Fun Fact about me: I was born prematurely weighing only 2 lbs. While attending Catawba College I had the opportunity to intern with NASCAR and work alongside the pit crews for Roush Fenway and Petty Motorsports as an Athletic Trainer. I also worked as an Athletic Trainer in the middle and high school settings before joining ATP. While working in the high school setting I was able to experience winning a 3A State Championship with the Women's Basketball Team.
Compassion, Kindness, Faith, and Determination.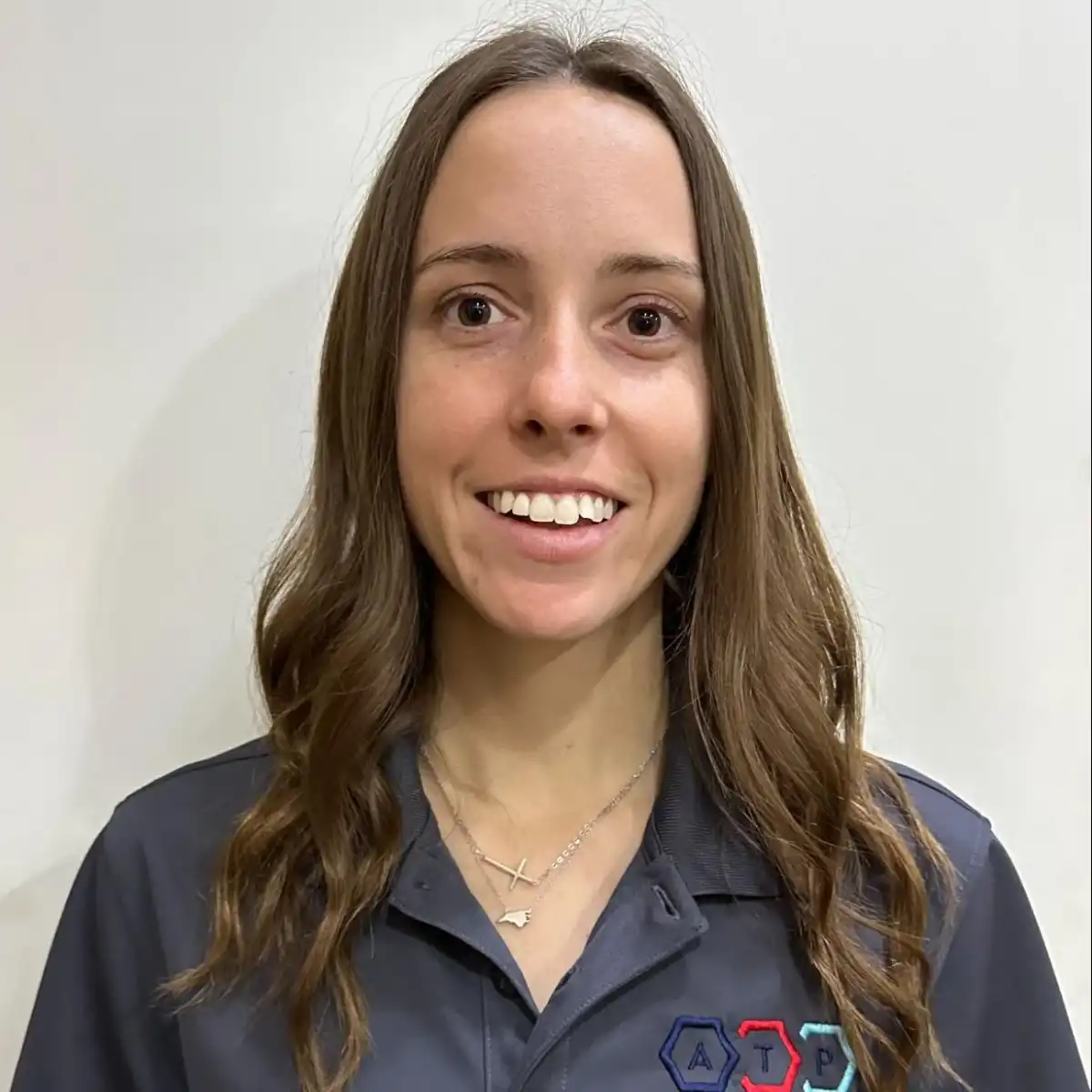 "Life moves pretty fast. If you don't stop and look around once in a while, you could miss it."
I serve as the Injury Prevention Specialist(IPS)/Mentor in the Industrial work setting. My role as an IPS is to help promote health and safety within the warehouse, as well as educate employees on proper ergonomics and overall maintenance for their job. In my role as a Mentor, I help guide and support other IPS to help them maximize their growth potential. Overall, as an Athletic Trainer, I really enjoy performing manual therapy and taping techniques. Pain can feel like a constant in patients' everyday lives so I enjoy being able to use my profession to help patients feel their best in all aspects of their lives whether that be work, home, and/or hobbies.
What's Elisabeth Reading, Listening To, or Watching?
Harry Potter (Books & Movies)
New Girl (TV Show)
Crime Documentaries
I enjoy spending time with my husband, two pups – Wrigley & Rylie, and hanging out with friends and family in her free time. I enjoy the outdoors, watching sports, reading a good book, and anything involving food. I also love taking on home projects. I am most excited about tackling our biggest project yet, their new DIY barndominium build.